About The Armstrong Creek Company
For the best in log home accessories, look to us at The Armstrong Creek Company. We have been supplying retailers with custom log products for over 20 years. When your customers dream of building a log cabin, you'll want to supply them with materials that will last a lifetime.
Log cabins across the United States have products manufactured by The Armstrong Creek Company. We have been hand-crafting rustic cedar log railings, hand hewn pine log stairways, log spiral stairways, post wraps, and timber stairways and hand hewn log mantels since 1998 here in the heart of Wisconsin's northwoods. We provide top quality customer service and the finest materials accompanied by competitive pricing.
Our quality customer service includes CAD drawings of your customer's project layout as well as design suggestions from our company engineer. We've been manufacturing our products "right" since the beginning using the best in materials and craftsmanship. It's the reason we're the supplier that more  and more retailers and builders turn to. Whether it be replacing old pine railing on a deck or a newly built log cabin's loft railing and log spiral staircase, each project is discussed thoroughly and all the details analyzed so that installation is correct and efficient, but most importantly, a final product that is sturdy, sound, and BEAUTIFUL.
Attention to the detail is of the upmost importance in everything we do.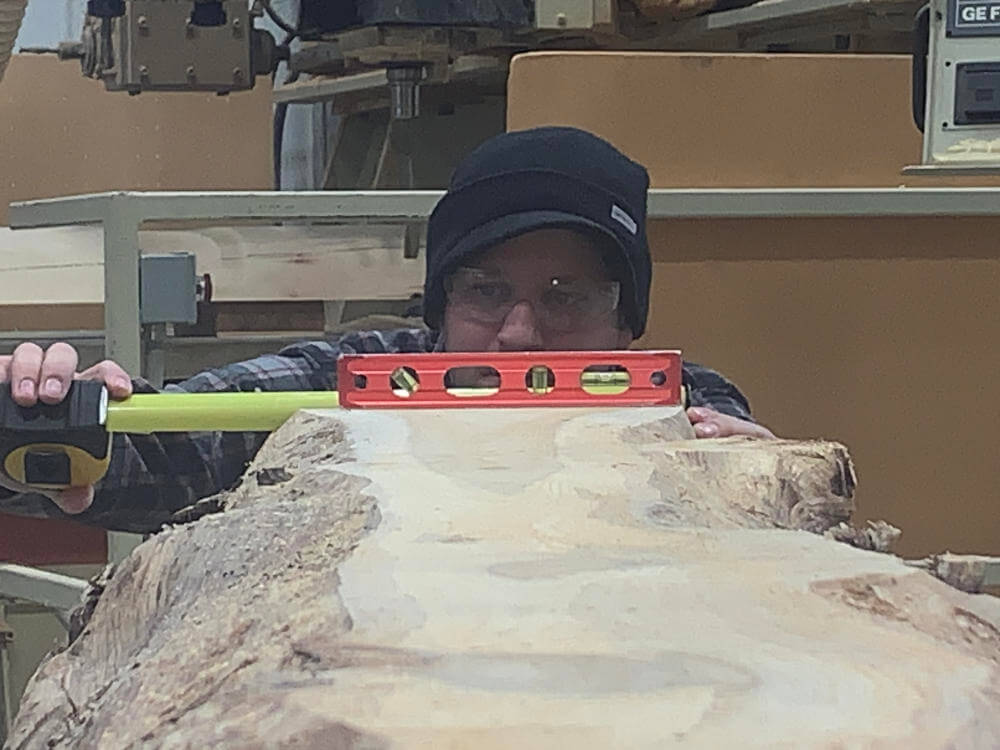 All of our products start with hand picked material. Our log rails are crafted from northern white cedar, and all our pine log products are made from kiln dried white pine. All of our custom log products are built to order and shipped within two weeks of receiving your specifications. The custom log products you order are going to grace the center of a beautifully unique log cabin or home, and we have various designs and styles that will work for your specific application.
We enjoy seeing photos of your log cabins accented with our products and we'd be pleased to hear from you about your satisfaction with our custom workmanship. If we like the pictures sent back, we may feature them on our website! Take a look at the photos and product information you'll find on our website and you'll quickly discover that for log home accessories, you've come to the right place. We invite you to take a few moments, and browse through our website. Please feel free to ask questions regarding any of products and how we might customize them specifically for your log cabin or home. We'll be happy to get you the answers you need. Take a look at our Facebook page to see more log cabins and other buildings both commercial and residential that have used our products. Browse through our website to read more about all of our rustic log home products.